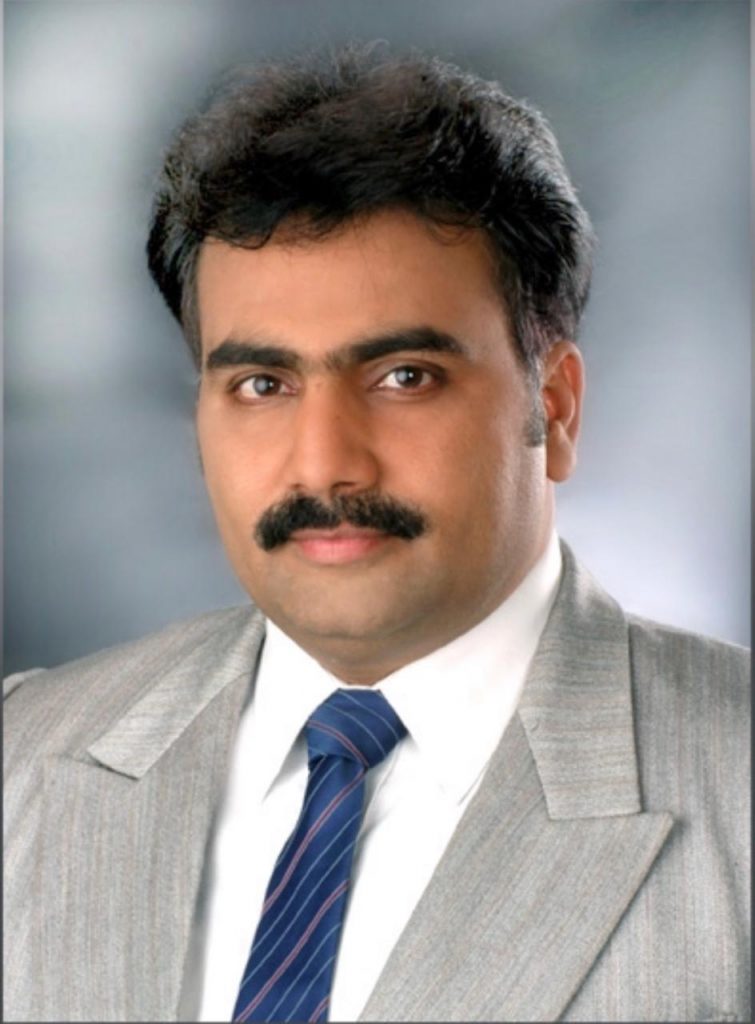 Dr. Nidatt P.Barot       
Principal Institute of Language Teaching, Rajkot.
Ph.D. Guide Saurashtra University, Rajkot
Phone No.  09898530007
Email ID  09898530007
ACADEMIC QUALIFICATIONS
Ph.D. D. G. Shikshan Maha Vidyalay, Aliabada,
Saurashtra University, Rajkot (2004)
M.Ed. First Class with distinction
Department of Education
Saurashtra University, Rajkot (2002)
B.Ed. First Class with distinction
P. D. Malaviya Graduate Teachers Training College, Rajkot (2000)
B. E. (Civil) First Class with distinction
Birla Vishvakarma Mahavidyalay, (Engineering College)
Sardar Patel University, Vallabh Vidyanagar (1993)
​
Education Developmental Visits
1]  Appointed as NCTE Expert Committee Member and visited  different colleges of Madhya Pradesh, Maharashtra & Gujarat for inspection
2]  Visited U.K. for academic research as a member of a committee headed by Pro-Vice Chancellor of Saurashtra University,Rajkot
3]  Visited Auckland University& Massey University of New Zealand for academic purpose
4]  Visited U.S.A. Longbeach University, California as a Saurashtra University Ambesador
5]  Visited U.K. and Participated in the professional development study visit to UK schools supported by the League for the Exchange of Commonwealth Teacher
Some initiations taken by Dr Barot in Saurashtra University
1]  As a Chairman of Admission Committee I was able to commence all B.Ed. Colleges in Saurashtra on 16th June, which happened after 9 years in University.
2]  As Dean, Revised the Syllabus of Different Teachers Training Courses.
3]  Centralized examination system was introduced for first time in Education Faculty by me.
4]  As Dean of Faculty arranged international Conference of AIAER  by Saurashtra University
5]  Initiated measurements to make examination systems fully computerized.
6] Initiated measurements to improve the assessment system of examination
7]  As a member of Sports Committee arrange many sports events.
8]  As Executive Council Member, approached University Grants Commission to get grants for research projects taken by my University through our teachers.
9]  Was active participant when NAAC team visited Saurashtra University.
10] Activity participated in developing Choice Based Credit System in Education Faculty
Awards/distinctions
[1] Samanvay award by Shivanand Parivar
[2] SCOUT Guide award Government of India
[3] NSS award Saurashtra University Rajkot
[4] Saraswati Sadhana Award, Gujarat Academy of Psychology, Ahmedabad
[5] Gujarat Brahmbhatt Mahasabha, Ahmedabad
Social initiatives
[1] Associate Member The institution of Engineers (India) (IIE)
[2] Member, Confideration of Indian Industries (CII)
[3] Managing Trustee, Sadbhvana Charitable Trust
[4] President, Matrubhoomi Charitable Trust,
[5] Trustee, Jayaben Foundation
[6] Advisor, Gardi Oldage Home
[7] Advisor, Young Star Blood Bank, Rajkot
EXPERIENCE AND OFFICES ACADEMIC ADMINISTRATION
Position

Authority

Position Through

Year

Chairman

Lokpal Search Committee, Gujarat Technological University, Ahmedabad

Appointed by

H.E. The

Governor of

Gujarat

2012

Chairman

Vice Chancellor Search Committee VHSGU (State Conventional University Recognized by UGC Under Section 12B & 2F)

Appointed by

H.E. The

Governor of

Gujarat

2011

Former

Member

Western Regional Committee, National Council for Teacher Education, NCTE,

New Delhi

Appointed by

Govt. of India

2008-2011

Former Dean,

Faculty of Education

(3 years)

Saurashtra University,

                      Rajkot

Elected

2003-2006

Member of Syndicate

[Executive Council]

(13 years)

Saurashtra University,

                      Rajkot

Elected

Elected

Elected

Elected

Elected

1997-2000

[First Term]      

2000-2003   

[Second Term]
2006-2009

[Third Term]

2009-2012

[Fourth Term]

Since 2012

[Fifth Term]

Member of

Academic Council

( 9 years)

Saurashtra University,

                      Rajkot

Elected

Elected

Elected

2003-2006

[First Term]

2006-2009

[Second Term]

2009-2012

[Third Term]

Member of Senate

(16 years)

Saurashtra University,

                      Rajkot

Appointed by

Govt. of Gujarat

Elected

Elected

Elected

1997-2002

[First Term]

 2002-2007   

[Second Term] 2007-2012

[Third Term]

Since 2012

[Fourth Term]

Member of Gujarat Secondary Edu. Board GSEB

Government of Gujarat,

               Gandhinagar

Elected with highest votes

Since 2010

Member of

Academic Council

(Former)

Dr.Babasaheb Ambedkar Open University,

Ahemdabad

Nominated by Board of Management of University

2007-2010

Vice President

(Former)

All India Association of Education & Research

(AIAER)

Elected

Elected

2004-2006

[First Term]

2006-2008

[Second Term]

Chairman

(Former)

Central Admission Committee of

Saurashtra University,

Rajkot for B.Ed.& B.P.Ed.

Nominated by

Vice Chancellor of SaurashtraUniversity

2005-2006

2012-2013

Member

(Former)

Board of University Teaching (B.U.T.)

Sau. University, Rajkot

Elected

2003-2006
Details of some conferences attended
| | | | |
| --- | --- | --- | --- |
| Sr.No. | Organizer | Status | Title of the Paper |
| 1 | Dr. Babasaheb ambedkar Open University and Faculty of Education Saurashtra University | State Conference | Value Education and Teaching aids |
| 2 | AIAER | International Conference | Emerged Trends…? And Emerging Trends..! in Education |
| 3 | Punjabi University, Patiyala | International Conference | Impact of GATS in Education |
| 4 | AIAER | International Conference | Open Schooling |
| 5 | IASC, Gujarat Vidyapith and NCTE New Delhi | State Conference | Specific Issues and concerns of teacher education |
| 6 | Gujarat academy of Psychology | State Conference | Adolescence and suicide |
| 7 | Vidya Pratisthan's College ofEducation Sponsored by UGC | National Conference | A First step towards excellence |
| 8 | AIAER | International Conference | Challenges & Barriers to ESD |
| 9 | Faculty of Education of SaurashtraUniversity | State Conference | Changes required in the B.Ed. Syllabus |
| 10 | Faculty of Education of SaurashtraUniversity | State Conference | Syllabus for four years integrated B.A.B.Ed. progrmme |
| 11 | Lovely Professional University, Phagwara, Punjab | International Conference of AIAER | Internationalizing Higher Education |
| 12 | NCTE WRC Bhopal | National | Attended |
| 13 | Vidya Shri M. M. Patel College of Education | National Seminar | Best Practices in Teacher Education |
| 14 | AIAER, BAOU & Bhartiya Shikshan Mandal Gujarat Prant | International Conference | Elevating Learning |
| 15 | Education Leads, England | 4 days workshop | Indian School System |
| 16 | Academic Staff College, Saurashtra University, Rajkot | 5 days workshop | Managing Administration |